This Natural History Tour is an Optional Add-on to Your Stay at Brooks
Operates June 5th thru September 17th, 2023
This day long natural history bus tour meets each morning at lower viewing platform. A knowledgeable Park Ranger will be your guide, so questions about the region during the tour are encouraged!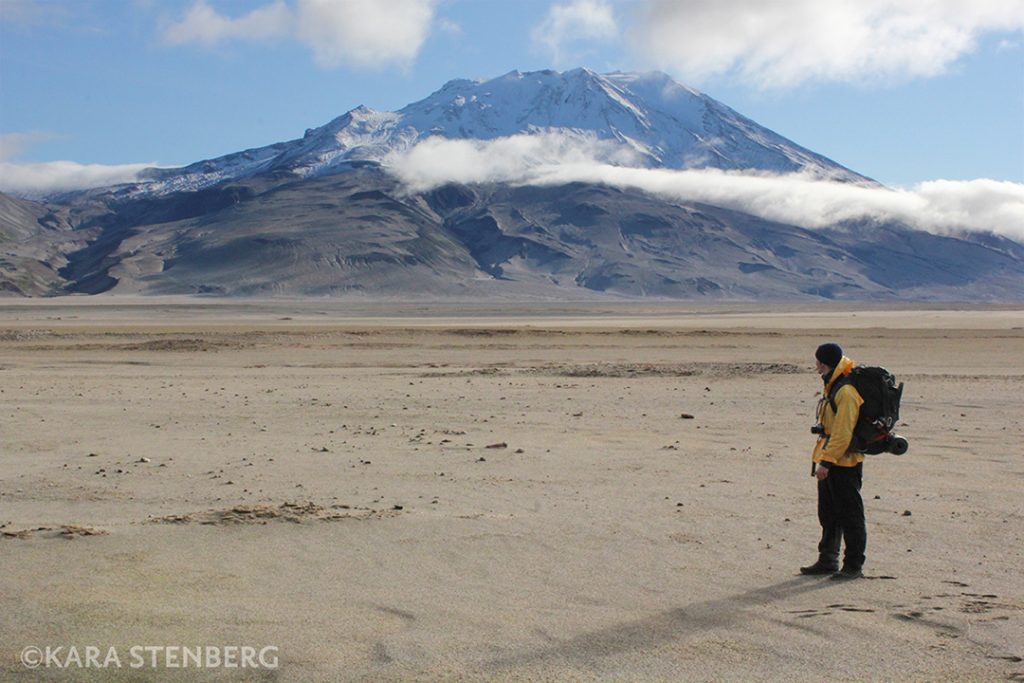 The 23 mile drive to Overlook Cabin is broken up with stops for scenic views and wildlife viewing. At Overlook Cabin you'll have time for lunch and to look over displays and historic photos of the "Valley of Ten Thousand Smokes."
Those interested may hike down with the tour guide to examine the ash and pumice "Valley" floor. The hike is a bit strenuous. We recommend that you dress in layers so you can adjust clothing as exercise and weather dictates. A raincoat and comfortable walking shoes are a must.
2023 Valley of Ten Thousand Smokes Natural History Tour Rates
| | |
| --- | --- |
| Full Tour with Sack Lunch | $106.00 |
| Full Tour without Sack Lunch | $96.00 |
| One-way (drop-off or pick-up) | $55.00 |
About The Valley of Ten Thousand Smokes
In June of 1912, the eruption of Novarupta Volcano altered the Katmai area forever. Severe earthquakes rocked the area for a week before Novarupta finally exploded with cataclysmic force. Enormous quantities of hot, glowing pumice and ash were ejected from the volcano and nearby fissures. The molten material flowed over the terrain, destroying all life in its path. Trees were snapped off and carbonized by the blasts of hot wind and gas. For several days, ash, pumice, and gas were ejected causing a haze that darkened the sky over most of the Northern Hemisphere.
When it was over, more than 65 square kilometers (40 square miles) of lush green land lay buried beneath volcanic deposits as much as 200 meters (700 feet) deep. At nearby Kodiak Island, it has been said that one could not see the light from a lantern held at arm's length for nearly two days. Acid rain from the event caused clothes to disintegrate on clotheslines as far as Vancouver, Canada. The eruption was 10 times more forceful than the 1980 eruption of Mount Saint Helens.
Eventually Novarupta became dormant, but innumerable small holes and cracks developed in the volcanic ash deposits, permitting gas and steam from the heated ground water to escape from the valleys of Knife Creek and the Ukak River.
Unnamed when the 20th century's most dramatic volcanic episode took place, it was Robert Griggs who gave the valley the name we know today while exploring the volcano's aftermath for the National Geographic Society in 1916.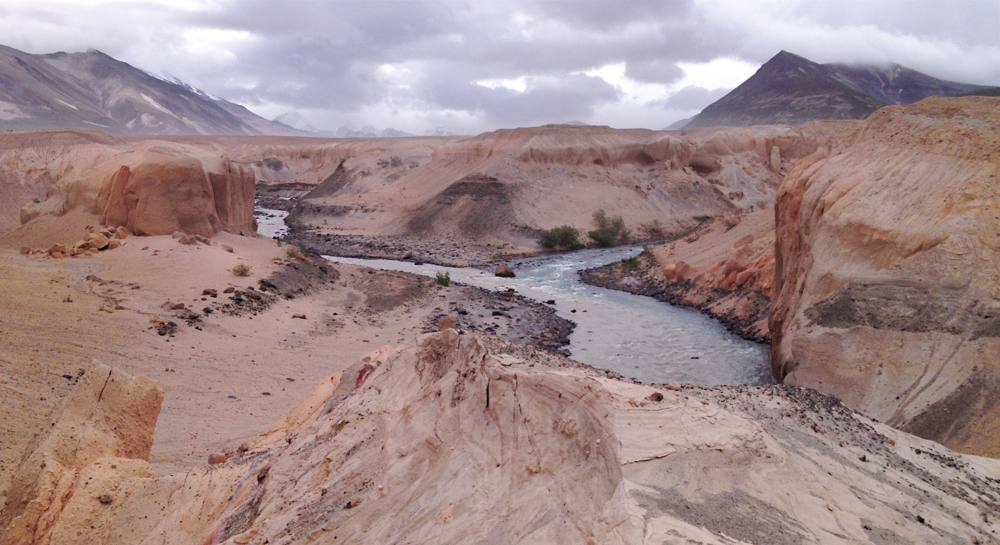 "The whole valley as far as the eye could reach was full of hundreds, no thousands – literally, tens of thousands – of smokes curling up from its fissured floor," Griggs wrote. From then on, the valley became known as the "Valley of Ten Thousand Smokes."
Only one eruption in historic times – Greece's Santorini in 1500 B.C. – displaced more volcanic matter than Novarupta. The terrible 1883 eruption of Indonesia's Krakatoa belched out little more than half as much, yet killed 35,000 people. Vastly isolated, Novarupta killed no one. In fact, as Robert Griggs calculated, if the eruption occurred on Manhattan Island in New York City, residents of Chicago would hear it plainly. The fumes would tarnish brass in Denver. Acid raindrops would burn your skin in Toronto. In Philadelphia the ash would lie nearly as deep as this folder is wide. Manhattan would have no survivors.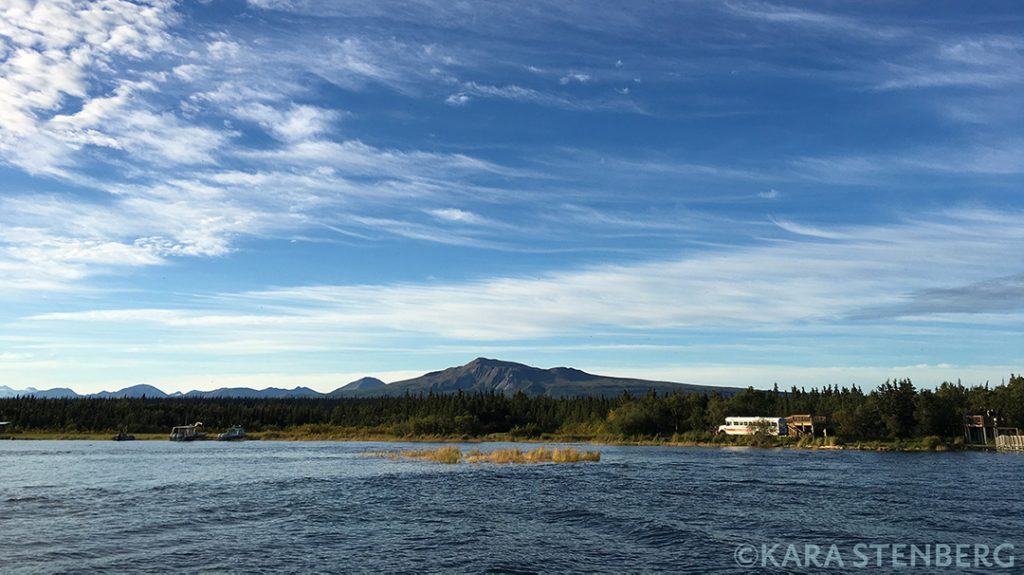 Today, you can experience the Valley of Ten Thousand Smokes for yourself via our natural history bus tours of the area which depart daily from Brooks Lodge.
Katmailand, Inc. is authorized within Katmai National Park and Preserve to provide transportation and tour services.
Sound like a good time to you? Incorporate this tour into your stay at Brooks by clicking right here.