Brooks Lodge is located only 22 miles from the volcanic "Valley of Ten Thousand Smokes," the sight of one of the most violent eruptions in modern history. From the event came the impressive 'moonscape' vistas that have been attracting sightseers to the area for decades.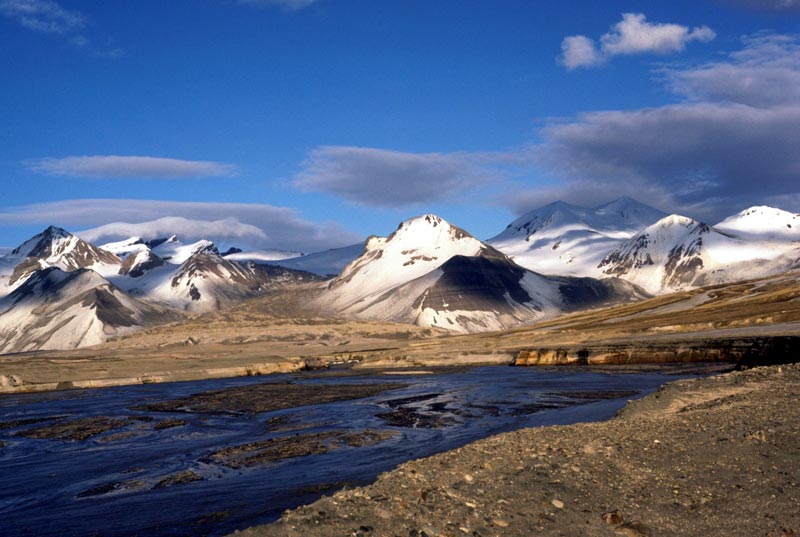 In 1912 the Novarupta Volcano exploded with blasts of hot winds and gas which spewed hot glowing pumice and ash over the Katmai landscape, destroying all living things and burying more than 40 square miles of lush green valley under ash deposits to depths of 700 feet.
The feature program of the Brooks Camp area is the "Valley of Ten Thousand Smokes" Natural History Tour which departs from the lodge each morning at 9:00 am. The National Park Service interpretative personnel will be your tour guide for this day long bus tour.
After the 23 mile drive to the Overlook Cabin you will have time for lunch and to look over the displays and historic photos of the "Valley of Ten Thousand Smokes." Those interested may hike down with the tour guide to examine the ash and pumice that composes the "Valley" floor.
"Flightseeing" float plane tours of the area are also available for those interested in aerial views of the "Valley," active volcanoes, Katmai Crater Lake, and a variety of wildlife.
For more information on sightseeing and flightseeing opportunities at Brooks Lodge, check out our rates and visitor services page.