Whether you've yet to witness it for yourself, odds are you recognize the iconic image of an Alaskan brown bear positioned on the edge of a waterfall in anticipation of catching an airborne salmon attempting to ascend the falls.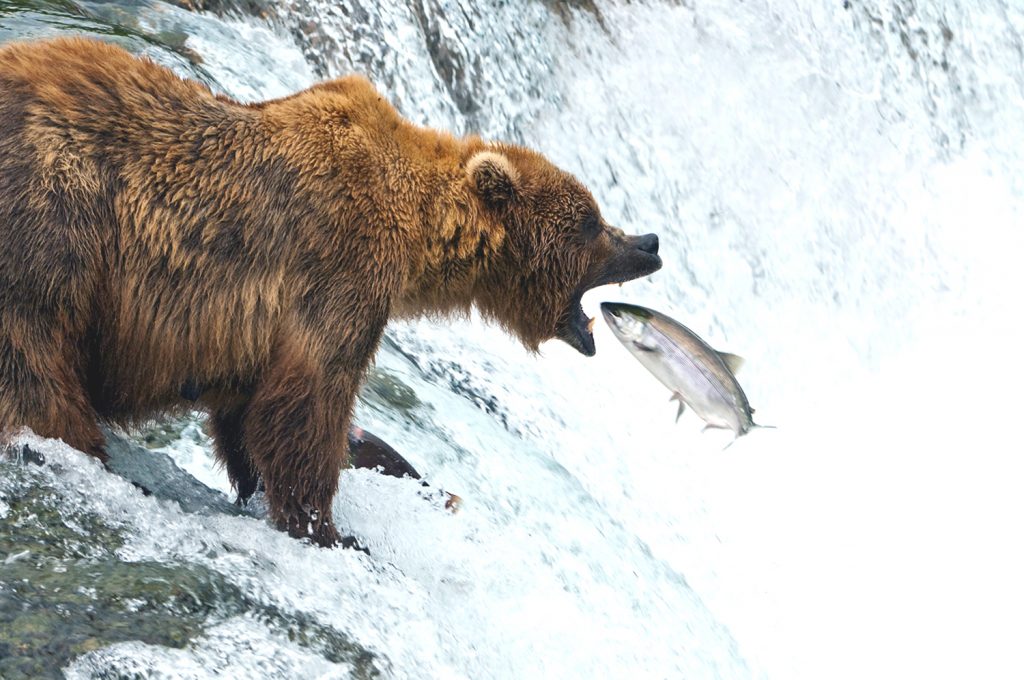 This is the site of Brooks Falls, the world's most celebrated destination to view Alaskan brown bears in their natural habitat. It's also only a short walk from our own Brooks Lodge, the only full service lodge within walking distance of the falls.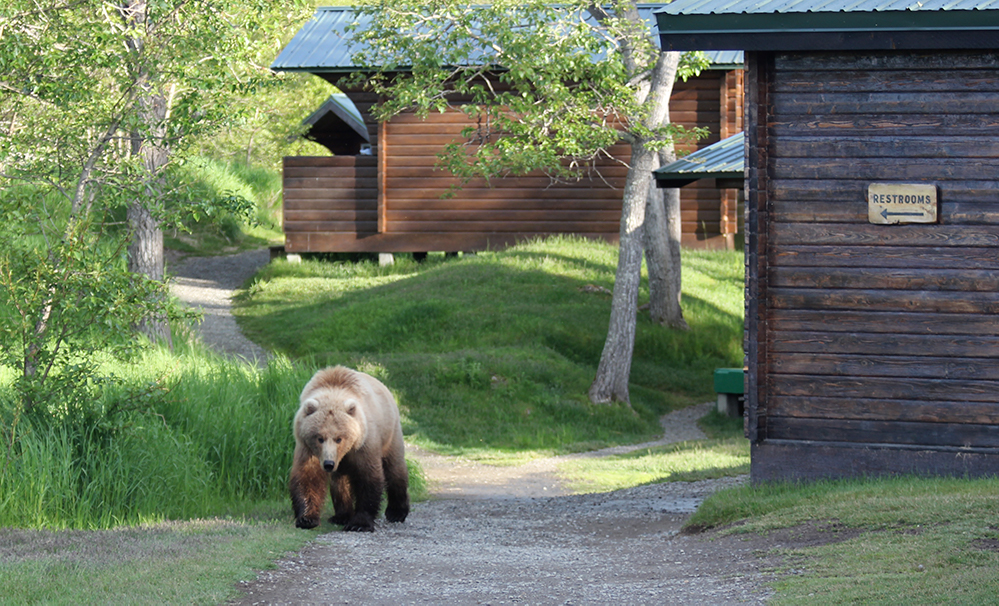 As many as fifty bears live along the mile and a half long Brooks River during the salmon season, many of which can be observed from three elevated viewing platforms along the river.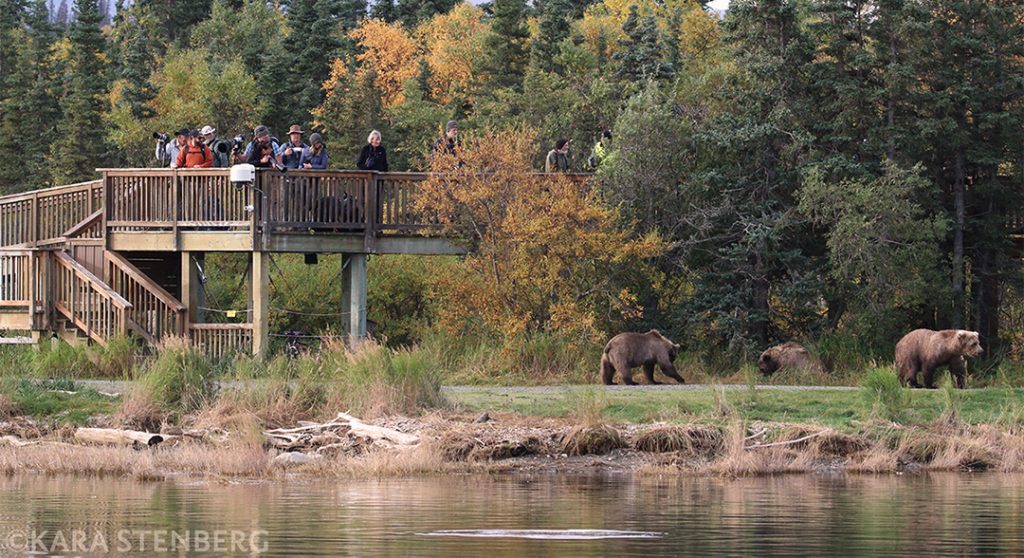 During the peak of the season, its not uncommon for visitors to see bears within minutes of arrival and all visitors are instructed by the National Park Service on how to conduct themselves in "Bear Country."
Want to come see it for yourself? Check out our rates and services page for more information on bear viewing opportunities at Brooks Lodge.