Those who have joined us at Brooks Lodge are sure to recognize the name, Aaron Scott, our jack-of-all-trades manager at Brooks Lodge. Well, Aaron has decided to step away from his duties at Brooks to spend more time with his blooming family, and he put together a little write up for everyone that has joined us during his time at Brooks Lodge.
Thanks for everything, Aaron. We'll miss you!
Farewell from Brooks Lodge's Aaron Scott
I would like to wish everyone a Merry Christmas and Happy New Year. I hope you have had a rewarding year and I wish you and your family a peaceful and relaxing Holiday Season.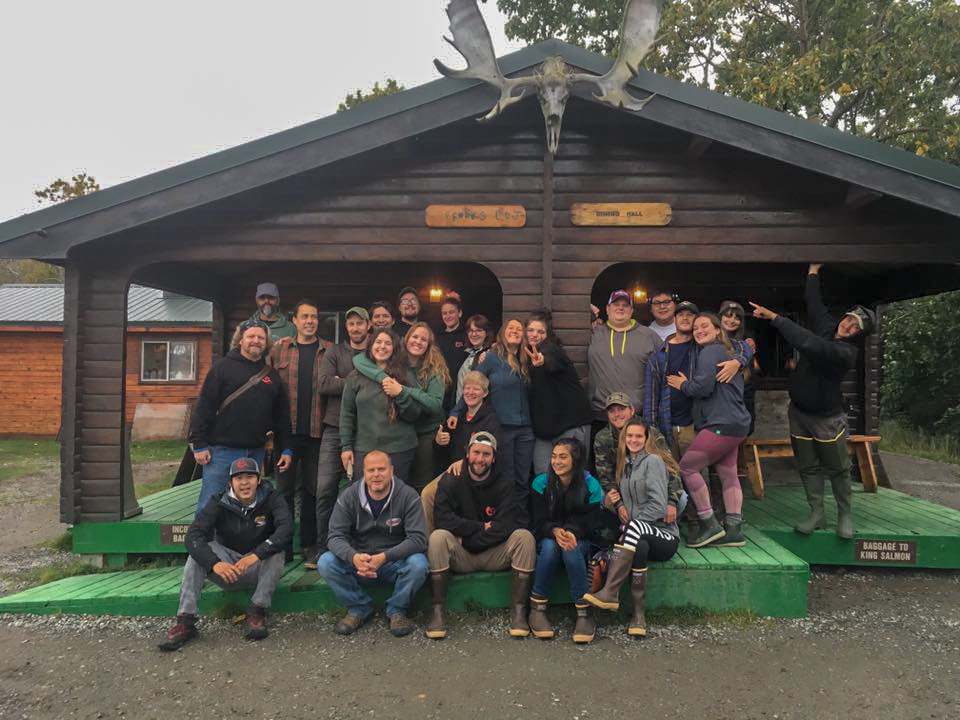 After 18 years working for Brooks Lodge and Katmai Air, I have decided to step away. Brooks Lodge and Katmai National Park will always be a special place to me. I have memories and friendships that will last a lifetime. I met my wife there and because of that, I have two wonderful children. It has been a difficult decision but it is time for me to give more time to my family. I would like to thank the staff that I worked with over the years. They have truly made Brooks a special place for me and I certainly hope they have made it special for you.
I would like to thank all of our guests for the support you have given me over the years. You are part of the Brooks Lodge Family and will always be remembered.